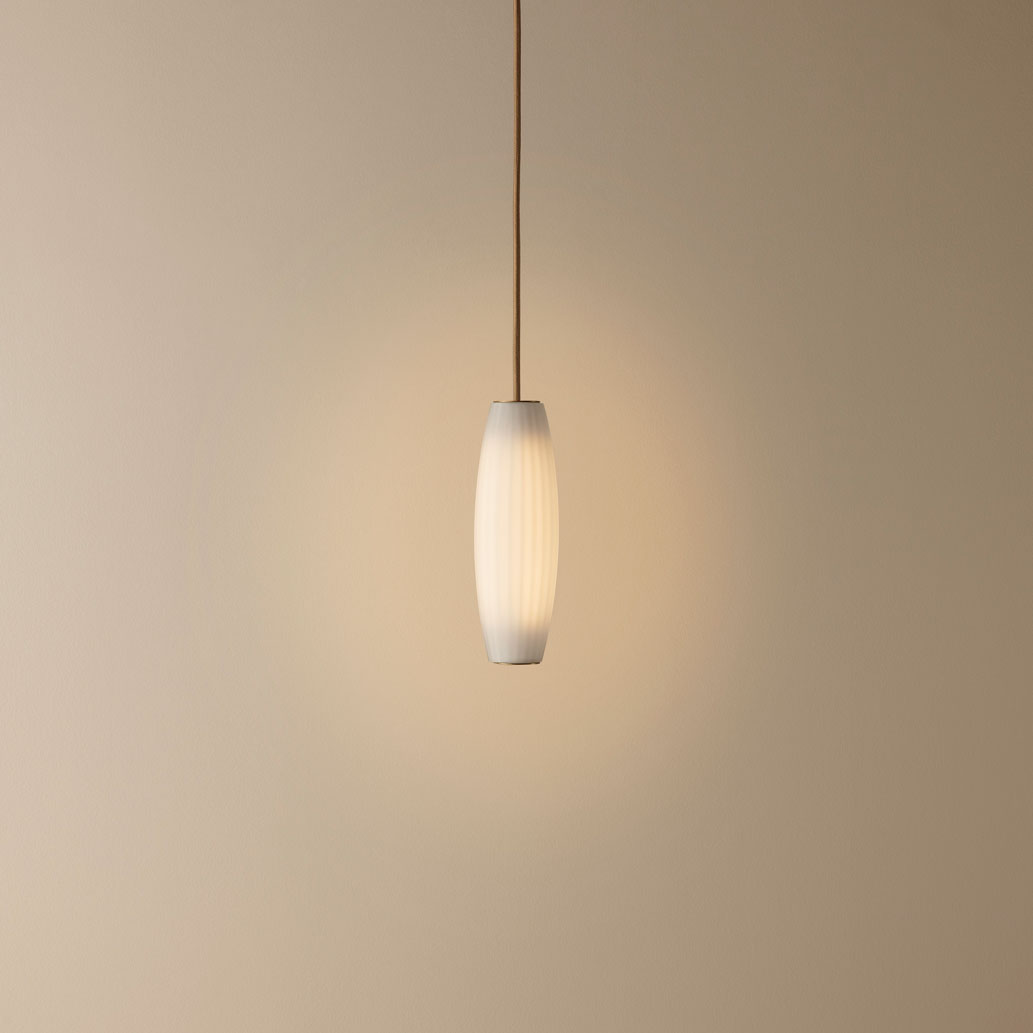 Zeppelin
by Nightworks Studio.
Defined by its fluted glass, Zeppelin is named and styled after the majestic airships of the early 20th Century. Simple and elegant, the Zeppelin series utilises the same technology as our Code connection system.
Following several years of development, we have devised an innovative system of modular components, each of which are connected and powered with a simple screw-together mechanism. This allows the individual components to be arranged in a multitude of ways to create different linear designs. The modules are easily connected together by hand on site with minimal effort.
The Zeppelin is available in four configurations:
Dimensions
86 mm (depth) x 120 mm (width) x 422 mm (height).
Wall plate: 120 mm (diameter).
See image displaying dimensions.
Specifications
The Zeppelin is created with brass and frosted white glass.
Cable: 2,000 mm Black woven.
Soft White 3000K. 7W, 700LM max. Rated IP20.
See the Zeppelin's Technical Specifications.
Remote driver purchased additionally: Mean Well, dimensions: 171 mm x 61.5 mm x 36.8 mm.
Dimming options:
1–10v

10v PWM

Resistance (DALI available on request).
Lead time
Following release the lead time will be 1–2 weeks.
Delivery
Miko Designs provides free delivery to metro Australia for the Piccolo pendant. If you are outside of metro Australia, please contact us for a quote.
Note
All fixtures must be installed by a licensed electrician. Please also consult a licensed electrician for any electrical, dimming and wiring enquiries.
Zeppelin is now available for pre-order, and will be available for delivery from mid-October 2019.
Enquire about Nightworks Studio's Zeppelin Pendant
If you would like to be notified when the beautiful Zeppelin Pendant is available, please send us an enquiry below.